Show up your beautiful emotions!
Put your emotions, passions, and love into the bendee neon sign and show up them. And share it with the worldwide.
Make it with the design you want
You can print out the PDF design files or choose your favorite designs from your paper book.
You can make the perfect party mood with Bendee
Bendee will make perfect birthday parties and memorable days with your precious people.
My only one BENDEE DIY set
BENDEE creates a ray of light that expecting hope in modern people's hard daily lives.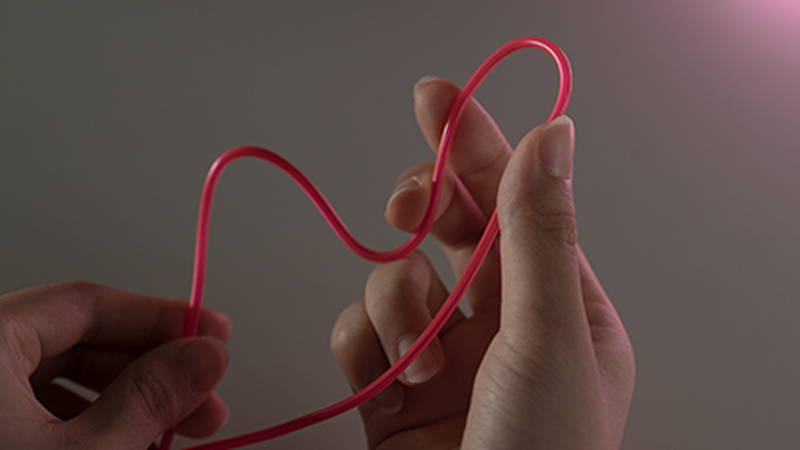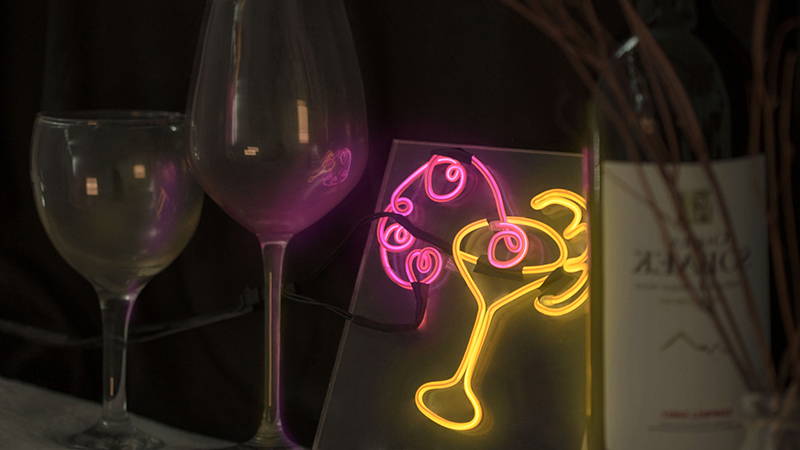 A tiny emotional touch, Bendee!

You can make your own space such as your room, office, cafe, shop, etc. Even in a lonely space, Bendee will give you healing.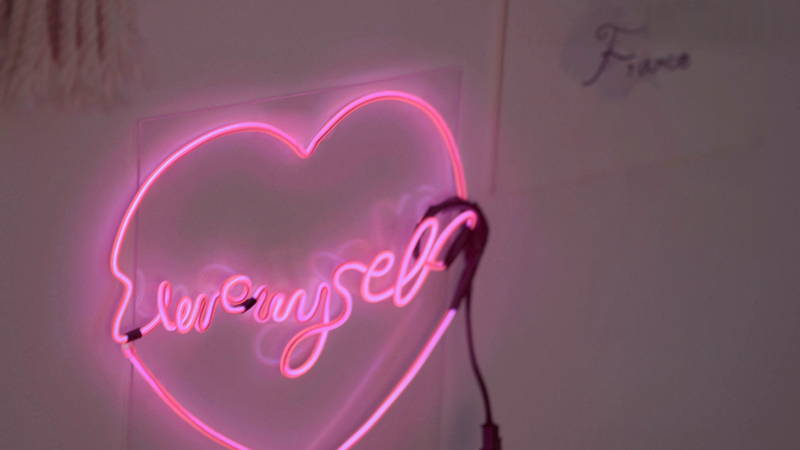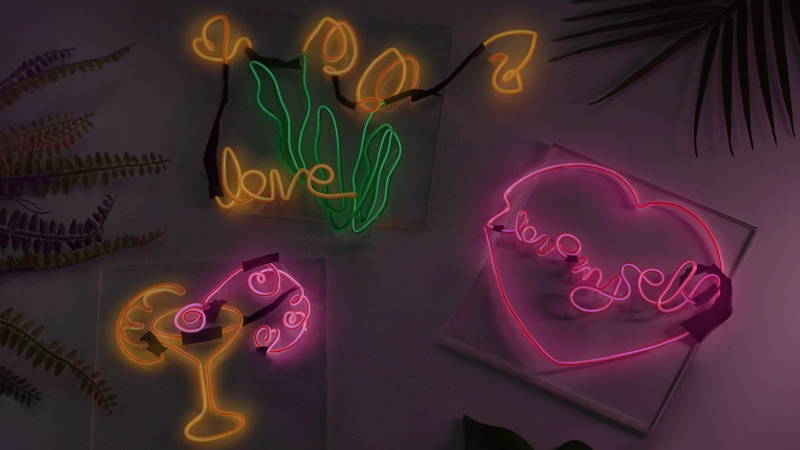 The real paper design book also provided
We provide not only 32 illustrations of pdf files but also recommended illustrations of the paper book.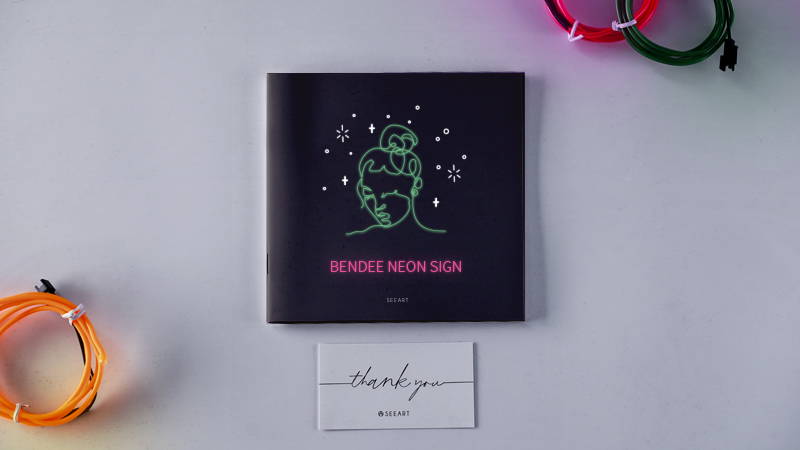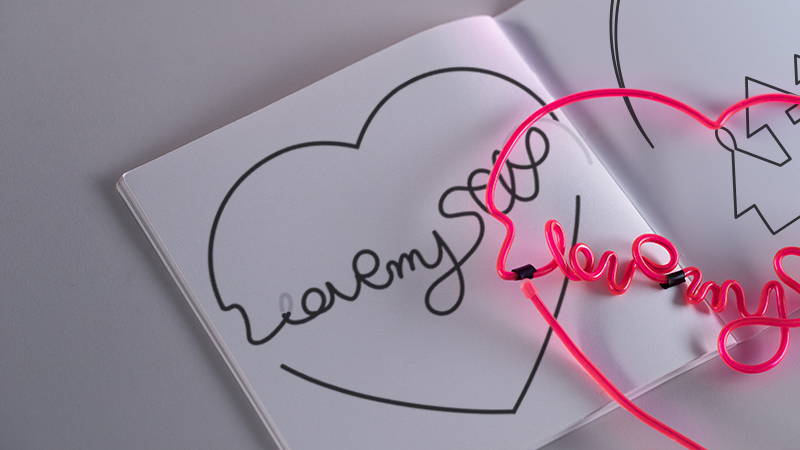 Various 32 designs!
Illustration design pdf file
A variety of 32 types of "illustration pdf files" is included in the Bendee DIY kit, so you can choose and made your favorite design. Download the file, and print it out to use it as your wish. If you want to create your own original art, you can also use your favorite illustrations, pictures, photos, etc.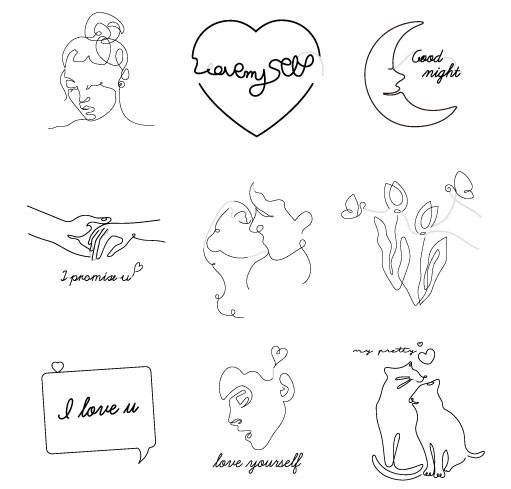 Are you a beginner and worried about making? No need to worry at all! As soon as you purchase the product, we will send you an email giving you access to the course site.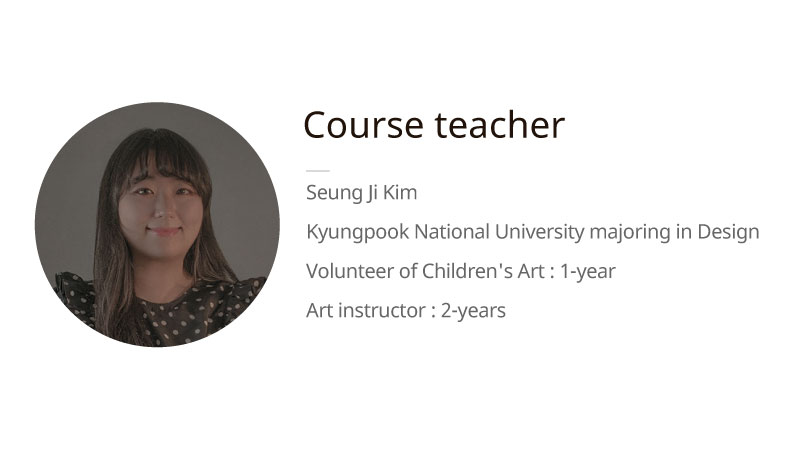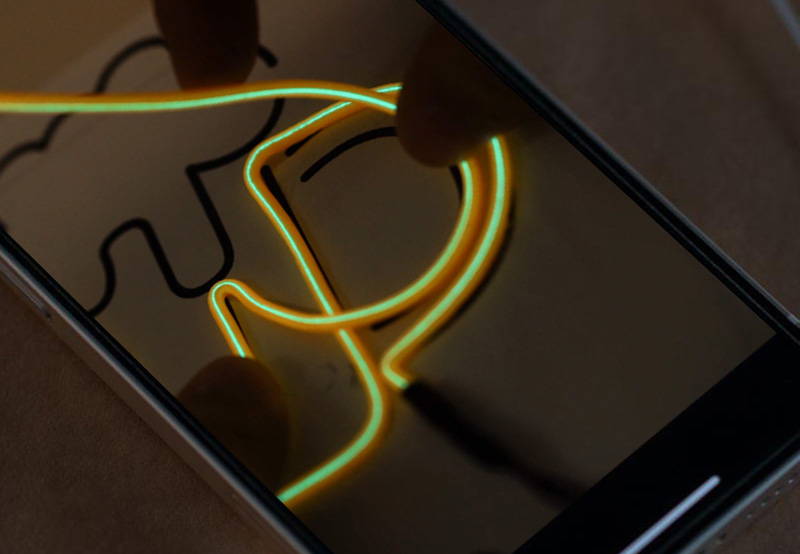 What I can learn by taking the class?
Watch the 6 video lectures and follow along!

Components
How to operate BENDEE
Lettering Illustration
Insulation tapes and double-sided tapes
Make it with design book
A one-line illustration
You can create various atmospheres from various designs.
You can easily change the atmosphere of your room as you want by replacing the neon wire of the BENDEE.
It is very easy for beginners and children as it will be made by following the design placed under the acrylic.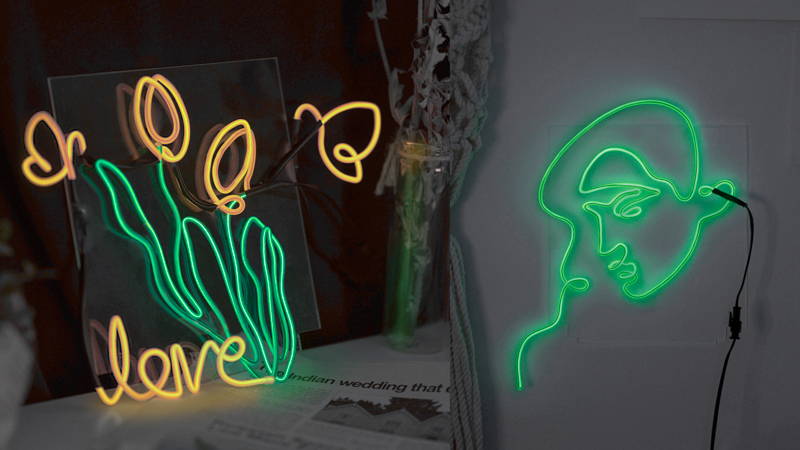 To make your special day more special
You can spend the special days more special like birthdays, parties, Halloween, and so on.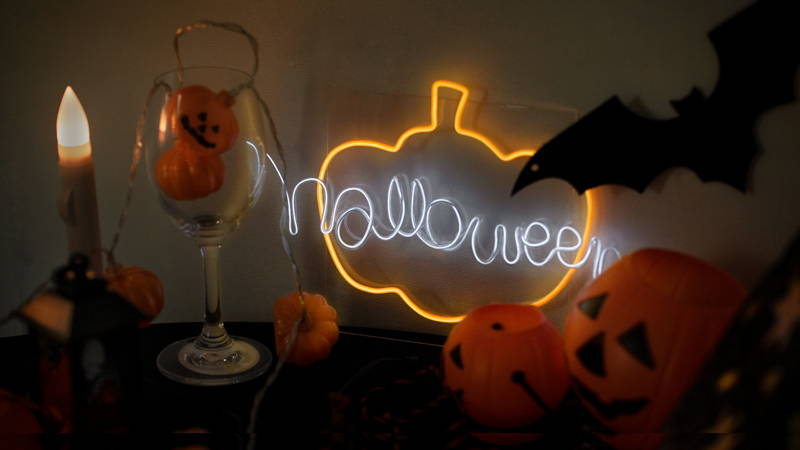 The power of shiny neon light
These able to be decorated most efficiently and beautifully.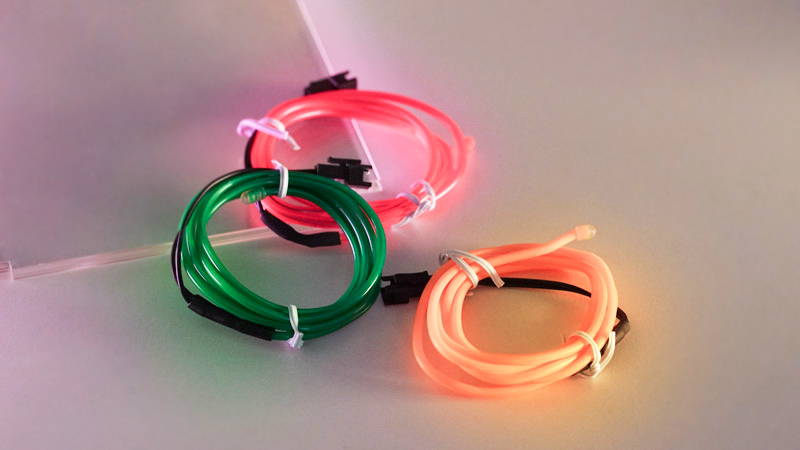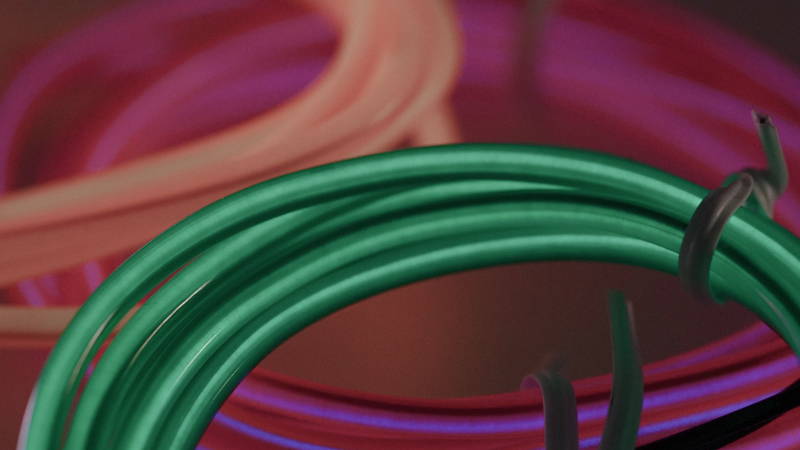 The true reviews from our customers
Our precious customers made special memories by BENDEE.
1.

Get ready a design
that you like.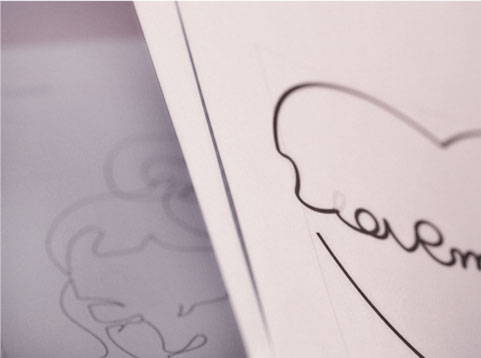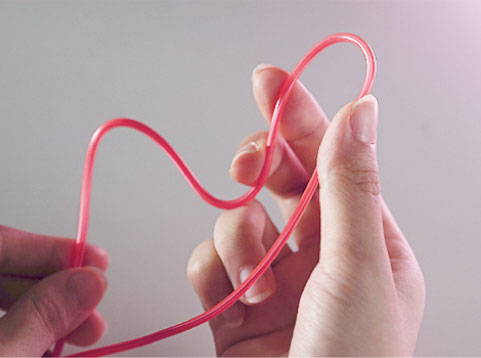 2.

Take a shape along with the line of motion of the design that made with a single line.
3.

Cover up the light by attaching insulating tape to the part where have to be cut.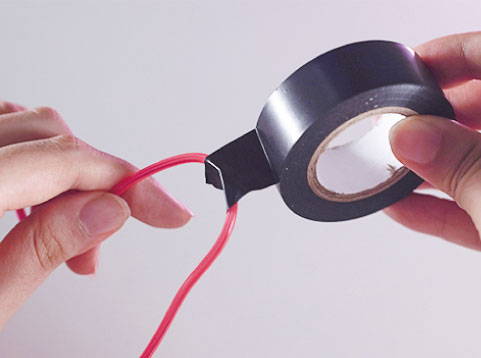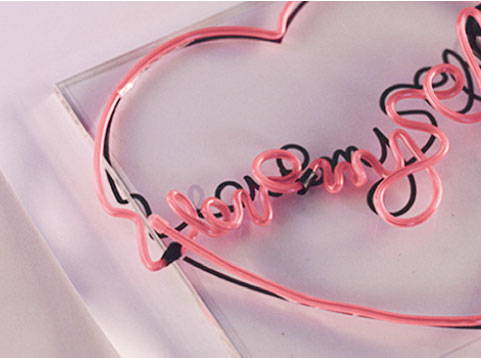 4.

Attach the fixed neon wire to the acrylic with double-sided tape.
5.

Turn on the light by connecting the neon wire to the cable and USB converter.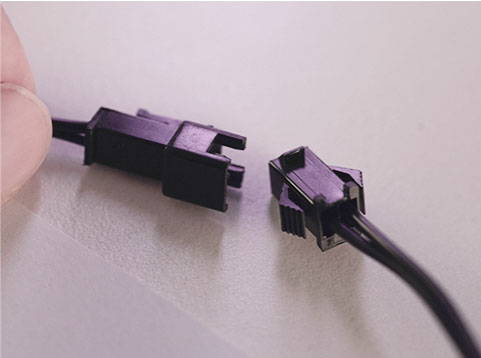 6.

Turn off the room light and enjoy the completed BENDEE.
Nippers are recommended for sophisticated work.
You can cut the wire, but the internal wire can be damaged not to light up. Insulating tape is recommended.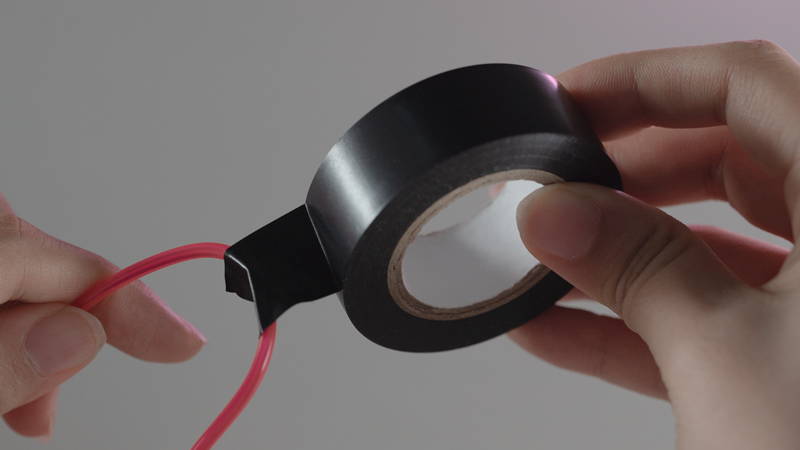 Two lines in the neon wire are a luminous wire and a steel wire.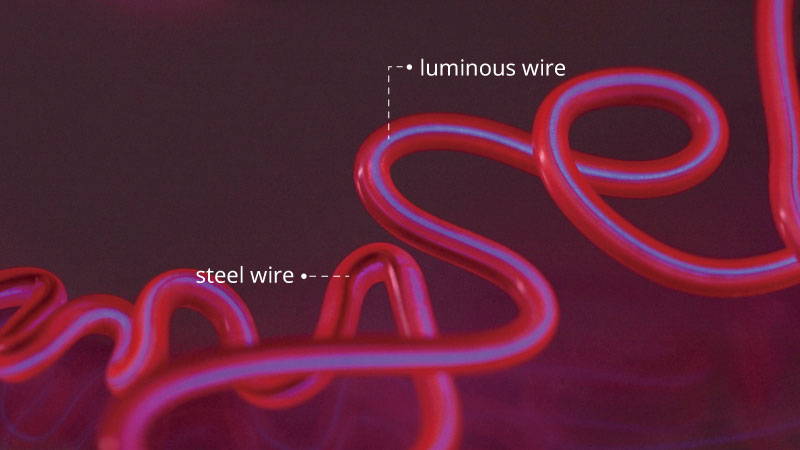 1. Connect the adapter directly to an outlet
2. Connect to the sub battery
3. Connect to USB of PC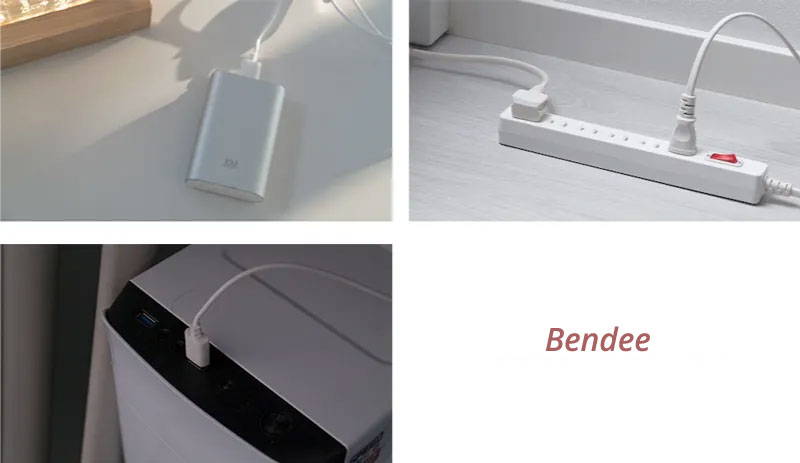 The best gift for everyone!
Bendee can be the best gift for everyone as the product is high quality.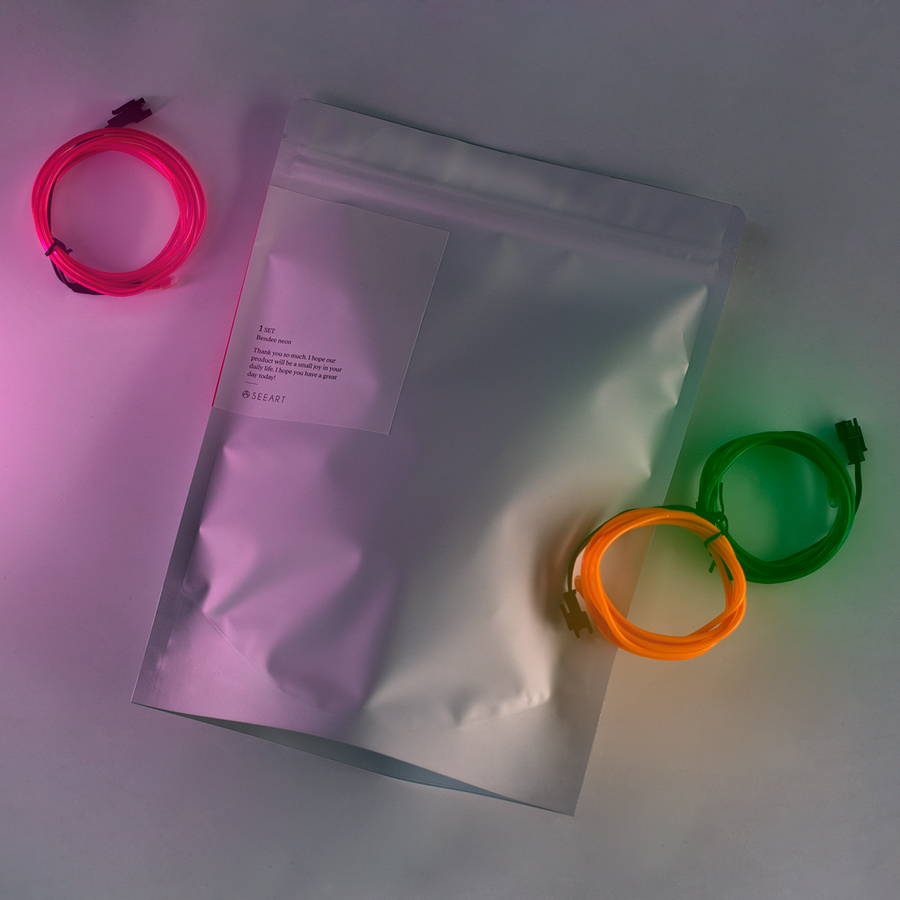 1 Acrylic pad, Illustration design PDF file, 5 colors of neon wires (yellow, pink, green, blue, white / 1 meter for each), 2 USB converter, 1 multi wires, 2 wires, 1 double-sided tape, 1 insulation tape, 1 long nipper, 1 design book, 1 thank you card